Little Flower Girl Mini Notepad
Such kawaii Little Flower Girl Mini Notepads, how can you miss them ?!
With transparent shell design, candy-colored buttons can be closed. Each one has its cute pendant, the overall super cute!
The size of the palm size does not occupy space, so you can carry it with you, and you can record and read at any time.
 Provide 4 different styles, no matter which one can make you endless fun!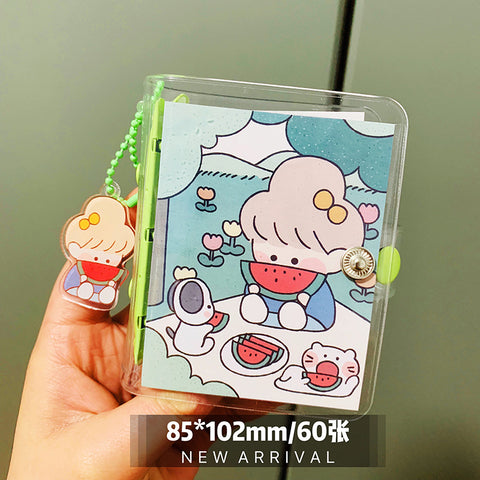 Free Shipping On Orders Over US$30
Standard Shipping: 5~27 Business Days
Express Shipping: 3~8 Business Days
Processing Time: 1-5 Business Days
Receiving time = Processing time + Shipping time
🌈 Covid-19 Updates: Shipping as Usual! Most countries back to normal. However some countries may be a delay of 1~3 weeks than usual🌈
💌Any questions, please don't hesitate to contact us at any time: ibentoyfans@gmail.com
Learn More