Double Line Outline Highlighter-8pcs
💗These kawaii Double Line Outline Highlighters are very special. The writing edge will have a circle outline. The shiny metallic color selection allows you to create unique designs and fonts instantly.
💗Candy color penholder, luxury for writing and drawing: The magic pen provides certain help for creative DIY projects! Whether children or adults: provide carefree fun for everyone.
💗 These pens can be used to draw beautiful pictures, write birthday cards and create your own DIY projects.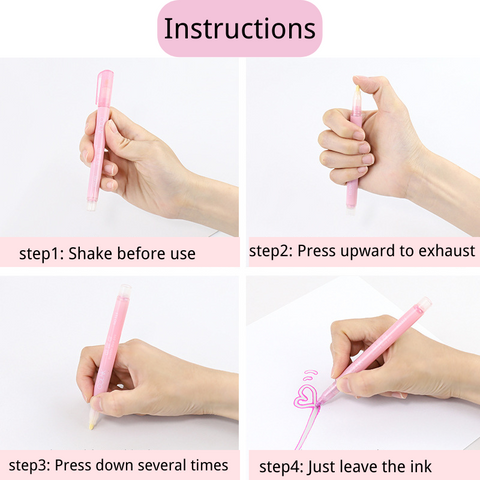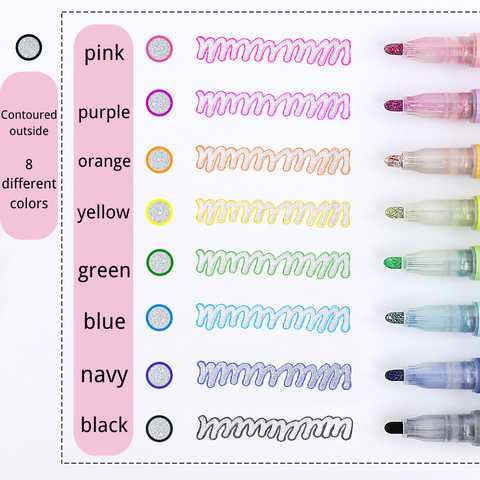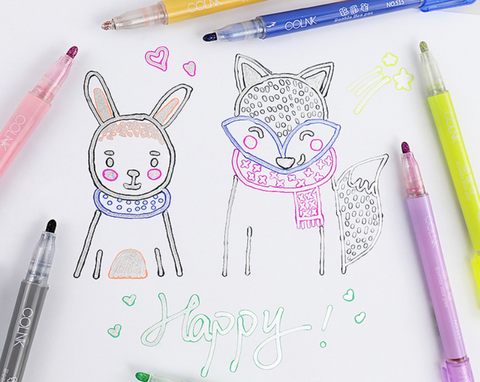 Free Shipping On Orders Over US$30
Standard Shipping: 5~27 Business Days
Express Shipping: 3~8 Business Days
Processing Time: 1-5 Business Days
Receiving time = Processing time + Shipping time
🌈 Covid-19 Updates: Shipping as Usual! Most countries back to normal. However some countries may be a delay of 1~3 weeks than usual🌈
💌Any questions, please don't hesitate to contact us at any time: ibentoyfans@gmail.com
Learn More
❤️
Love it, although the ink sometimes struggle to separate or can be dry in the beginning. Overall they are really cool though and work pretty darn good.