Bentoy Sticker Set Waterproof Laser
🌸Stick sticker set, contains 16 glitter stickers plus pink storage box, the glitter stickers are removable stickers, tear if you want to tear, leave no trace, feel free to stick on any baby; a variety of storage boxes, comes with Kawai Iraqi attribute, use it to store some small things and make an exquisite beautiful girl!
Material:PVC
Colour:PINK
Size:14.5*8.5*3.5cm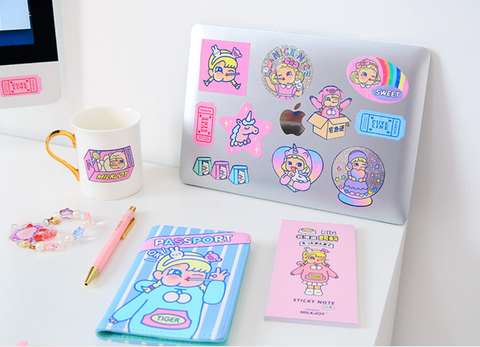 Free Shipping On Orders Over US$30
Standard Shipping: 5~27 Business Days
Express Shipping: 3~8 Business Days
Processing Time: 1-5 Business Days
Receiving time = Processing time + Shipping time
🌈 Covid-19 Updates: Shipping as Usual! Most countries back to normal. However some countries may be a delay of 1~3 weeks than usual🌈
💌Any questions, please don't hesitate to contact us at any time: ibentoyfans@gmail.com
Learn More
I like the product!
accurate item, very bright and seems high quality.
Forchick Ewah
I love it! Are super bright! Bring 16 stickers C
Cute box and cute stickers. Plastic box with strong lock. Stickers are quality and well printed. The parcel was well packed fast delivery. Thank you.⭐️